The adoption of cryptocurrencies in the world in 2022
From 102 to 320 million users in less than 2 years, cryptocurrencies are becoming increasingly important.
01/11/2022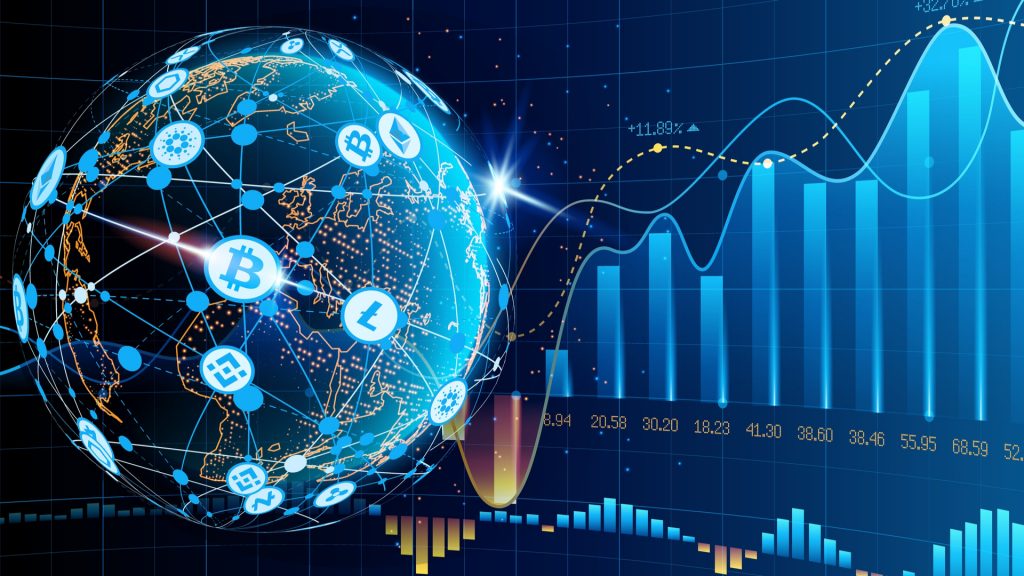 Who hasn't heard of Bitcoin? Crypto-currencies are attracting more and more interest, whether from individuals, institutions and even some countries that are starting to adopt them as legal tender. Is this the beginning of a massive adoption?
Global adoption
The subject of cryptocurrencies has been on the table for 13 years now. It all started with the release of the Bitcoin "white paper" published in 2008 by a certain Satoshi Nakamoto. Since then, while digital currencies remain a relatively young topic, the adoption of digital assets around the world has only increased with each record-breaking Bitcoin price.
By 2022, there will be approximately 320 million cryptocurrency investors (4% of the world's population) compared to 100 million in 2020. This means that the adoption of crypto-assets has increased 3-fold in less than 2 years.
The countries with more crypto-currency holders today are:
The United States (52 million),
India (27 million),
Pakistan (20 million),
Vietnam (20 million).
Chainalisys, a blockchain analytics company, recently released its 2022 Global Cryptocurrency Adoption Geography Report by analyzing a sample of 146 countries. While it can be seen that more and more people are holding cryptos, it is mainly emerging countries that have the highest adoption rates per capita.
Vietnam is in first place, far ahead of the United States, which is in fifth place. As for France, it is well above the 20th position:
Why are emerging countries more favorable to cryptocurrency adoption?
In most developing countries, access to the financial system is limited. Many people live below the poverty line, making it impossible for them to hold a bank account. Today, 1.7 billion people in the world are unbanked.
In these countries, where political and economic instability often reigns, the official currencies are more than unstable. This leads to hyperinflation phenomena such as in Venezuela, where the consumer price index has increased by 500% over the last year.
To get away from economic problems, the solution adopted by many of these populations is the use of crypto-currencies. Since they cannot be controlled by a central actor, the funds cannot be blocked or manipulated by their state of residence in case of a major currency crisis.
Thus, it is quite naturally Bitcoin that is the most widely used crypto-asset due to its safe haven status.
Some countries have even taken the adoption of crypto-currencies to the next level by declaring Bitcoin as legal tender. This means that Bitcoin can now be used as currency in all businesses in that territory. El Salvador was the first country to make this decision in June 2021, followed by the Central African Republic in April 2022. Other developing countries may follow suit soon...
The adoption of cryptocurrencies in France
We could see that France was not the most crypto-currency oriented country in relation to its number of inhabitants. Nothing very surprising considering our level of development! Nevertheless, the French are far from being insensitive to digital assets. On the contrary, we are rather on the verge of a massive adoption.
According to a study conducted by IPSOS for KPMG and the Association for the Development of Digital Assets (ADAN), more than 8% of French people have already bought cryptocurrencies and 30% are considering buying them soon. Among those interested, 46.7% of French people have not invested because they do not know enough about how crypto-currencies work. The French population is therefore increasingly interested in crypto-currencies and a large proportion of them would be ready to take the plunge in the very near future.
Unsurprisingly, young people are the most inclined to invest in crypto-currencies: 67% of crypto-currency holders are under 35, while only 5% of investors are over 50. It is therefore crucial to retain this young population with modest incomes as well as to attract older people with higher incomes.
Moreover, even if France still has a long way to go to be among the leading countries in terms of adoption, it attracts the giants of the crypto ecosystem. Indeed, many are looking to set up their headquarters in the French capital.
This is the case of the behemoth Binance, with its 120 million users, which has opened the ball by obtaining the registration as a PSAN (Service Provider on Digital Assets) issued by the AMF (Autorité des Marchés Financiers) to install its European headquarters in Paris. Its iconic CEO and founder, Changpeng Zhao, says: "France and Europe will be the leading global player in the blockchain and cryptocurrency industry." Other companies in the sector then followed suit, such as Crypto.com (70 million users).
France is attractive because our regulation is one of the most advanced in the world. Our politicians are pushing hard for the development of Web 3.0. They don't want to miss the turn that our world is taking, as they missed the Internet in the 2000s. Our Minister of Economy, Bruno Le Maire, even specifies that he wants to make our country the "European hub of the crypto-asset ecosystem".
Institutions and cryptocurrencies
Institutional investors are increasingly taking crypto-currencies into consideration as a real lever for investment and diversification. According to a Fidelity Digital Assets survey of 800 institutional investors in Europe and the US on 2020, 36% said they own crypto-assets, and 60% of them believe digital currencies deserve a share in their investment portfolio.
In addition, NASDAQ, the second largest U.S. stock exchange, is preparing to launch its cryptocurrency management fund with the aim of offering a digital asset custody service in Bitcoin and Ethereum for institutions in the face of strong demand for them.
Traditional banks are also getting heavily involved in the crypto ecosystem, such as Goldman Sachs, which offers secured loans in Bitcoin.
And did you know that the institution that owns the most crypto-currencies is Google? Its parent company Alphabet Inc's investments in digital assets now total more than $1.4 billion, followed closely by US bank Morgan Stanley, which owns $1.1 billion worth.
An adoption similar to that of the Internet?
The cryptocurrency market is still in the early stages of adoption. In particular, we can compare its adoption to that of other revolutionary technologies such as the telephone or even the internet, which experienced a slow adoption phase at the beginning and then a massive adoption very quickly.
Just like the internet, the technology behind cryptocurrencies (the blockchain) is complex and difficult to grasp for the majority. Therefore, it takes time for the world to understand its potential and appeal.
If this trend continues, it is highly likely that the cryptocurrency ecosystem will join the hyper-adoption zone to move from a niche market to a mass market.
Some players like AMF-regulated FinTech Ambrosia want to participate in the mass adoption of cryptocurrencies. Their various crypto investment solutions are simple and accessible to all neophytes who want to boost their savings without stress.
Subscribe to our newsletter to keep up to date with the crypto market!